TGIF!
Thank goodness it is Friday! Also, thankfully I don't have class today (yay!)
First, I found this website on Facebook that shows all of the states you've been to and fills it in on a map. I haven't been to many, but I think that it's cool that you can do this. It makes it more real to be able to actually see it on a map. Here are the states I've been to: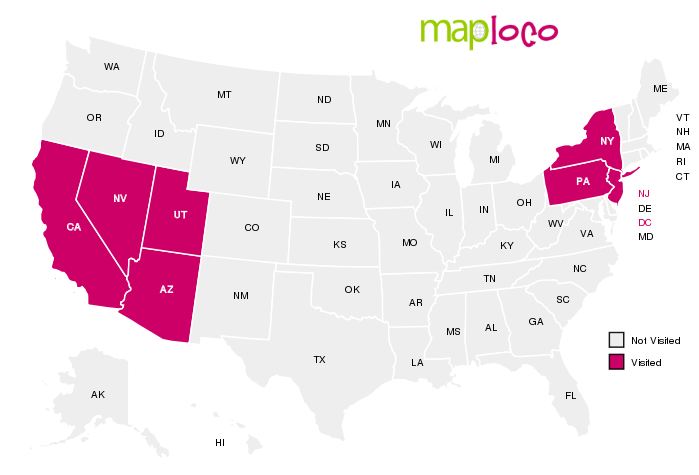 Create Your Own Visited States Map
Second, I love Arizona State and I was looking around the bookstore website for gifts for my family (I really was) when I stumbled upon a Spirit Jersey-esque shirt! I love spirit jerseys and I really want one. The jerseys are on the bookstore website: http://www.bkstr.com/webapp/wcs/stores/servlet/ProductDisplay?catalogId=10001&categoryId=10041&storeId=196905&productId=70746079&langId=-1. I really would like the maroon one in the size medium.
-XOXO
Check out The Arizona Prepster on Social Media below!!
{ Newsletter | Facebook | Instagram | Bloglovin | Tumblr | Twitter | YouTube }